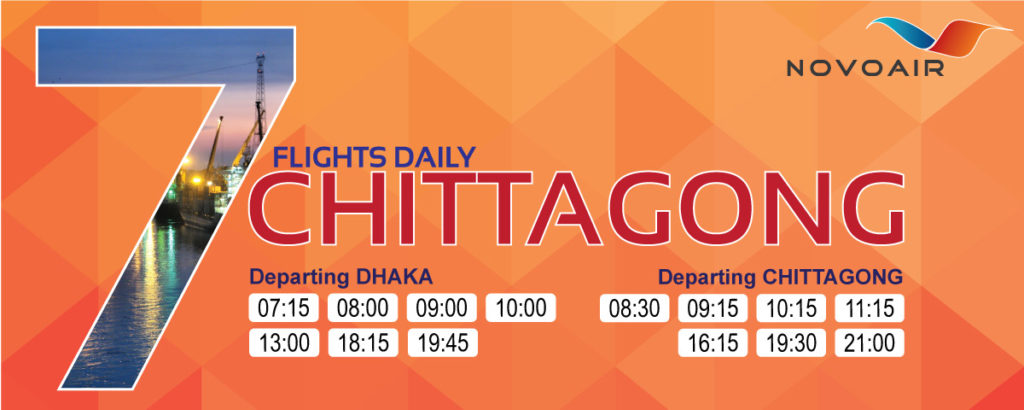 NOVOAIR has increased the number of flights to Chittagong route to provide better connectivity to valued passengers. From 16 August 2016, NOVOAIR will operate 7 flights daily in Dhaka to Chittagong route and vice versa except Friday. First flight will depart from Dhaka at 7:15 am and from Chittagong at 8:30 am.
At present NOVOAIR is operating 6 flights daily in Chittagong at a minimum fare of BDT 3200.
Apart from Chittagong, NOVOAIR is operating scheduled flights to Cox's Bazar, Jessore, Sylhet, Saidpur, Rajshahi & Barisal and weekly 3 flights to Yangon – Myanmar. Very soon different states of India and Nepal will be connected in NOVOAIR network.
NOVOAIR Press Release
Dhaka, 9 August 2016